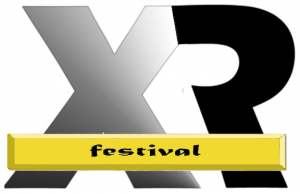 The XR Festival
Mankato, Minnesota 56001 USA
THIS EVENT HAS BEEN POSTPONED
Please check back for possible rescheduling in fall 2020.
What is the XR Festival?
The Festival is designed to explore the potential for education and outreach in Extended Reality technology (XR). "Extended Reality" is an umbrella term that includes Virtual Reality [VR], Augmented Reality [AR], and Mixed Reality [MR]).
Who should come?
Students: The upcoming generation is remarkably tech-savvy. At the Festival students will both learn and teach. Teams of high school and college students, working throughout the school year, have explored using Extended Reality for both education and outreach; their presentations will be the primary feature of the Festival. Other students may join the discussions and add their insights.
Teachers: Extended Reality (XR) technology is widely discussed as potentially important in education. The Festival will provide a forum for exploring whether and how that is true.
Home-schoolers: Enrichment via XR technology may be especially easy to manage and advantageous in a home-school environment.
Christians interested in outreach: As a Christian school, Bethany Lutheran College considers the proclamation of the gospel of Jesus Christ a primary obligation. Applications of XR technology for Christian outreach will be specifically discussed and demonstrated at the Festival.
Caregivers, their teachers, and those they serve: Those who care for others, both professionals and family members, will find applications in autism, aphasia, mental and physical health, alzheimers, speech and language therapy, the elderly and homebound, and many others.
Business leaders: Virtual Reality (VR) is finding many applications in sales, real estate, engineering, and design.
The general public: Anyone interested in technology, and in possible investments in XR technology in schools and businesses, will find the Festival valuable.
Click the following links for more information.
(Please register in advance so we can plan for you.)
We thank these persons and organizations for their support.
**
For more information, contact Dr. Tom Kuster at tkuster@blc.edu