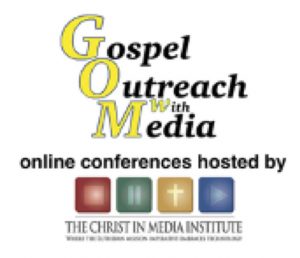 GOWM 2023
The 9th Gospel Outreach
With Media
Online Conference
will open on October 16
for 3 weeks of online discussion.
SUPPORT THE CMI
The CMI is funded entirely by gifts from friends and supporters.
Consider a one-time or monthly contribution to support new and ongoing projects.
SUPPORT THE CMI
BECOME A PARTNER
Partners of CMI is a support network of Christians willing to support Gospel outreach via technology and media.
Being a Partner is not meant to be time-consuming; we simply hope you will stay updated on CMI
opportunities and activities, and if you have an idea or suggestion that will help, let us know. Learn more.