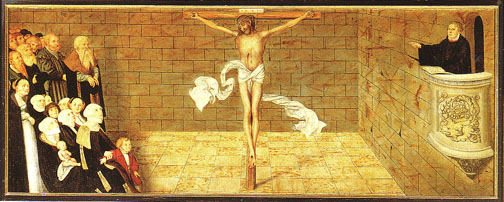 The "CMI Lucas Cranach Awards," offered in various categories by the Christ in Media Institute, are named after Lucas Cranach (1472-1553), close friend of Martin Luther, an artist who recognized the value of popular media in bringing the saving message of the Reformation to the people. His famous altar painting in the City Church in Wittenberg, showing Luther in the pulpit with one hand on the open Bible and the other pointing to Christ on the cross, exactly captured for a popular audience the essence of Luther's work. Lucas Cranach is an artist who created visual representations of theological concepts, a central focus of the Christ in Media Institute.
Contest Results
Press Release – Announcement of 2010 Winners in all categories.
Photos of winners in 2010 Elementary Category: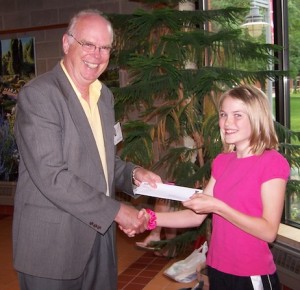 Dr. Tom Kuster presents top elementary prize to Lena Pittenger
2011 Winner: Aaron Evans, pictured below in another role, was top 2011 winner with "Blizzard of Grace," a tale of a wealthy businessman forced by a storm to spend a few days in a Christian home.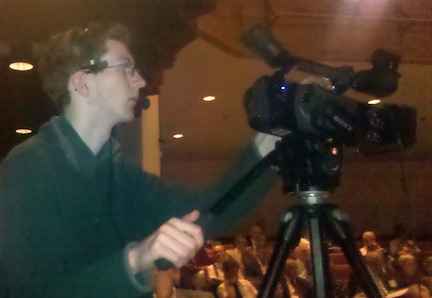 .