by Lorenz Holland-Moritz
Worship streaming has become a notable source of outreach content in our church [the ELFK in Germany]. We not only deliver live video to a few people that wish to come to the Sunday Service but can't, but we also try to gain the attention of people searching or just randomly surfing on YouTube. That's where good quality thumbnails and introduction clips come in handy.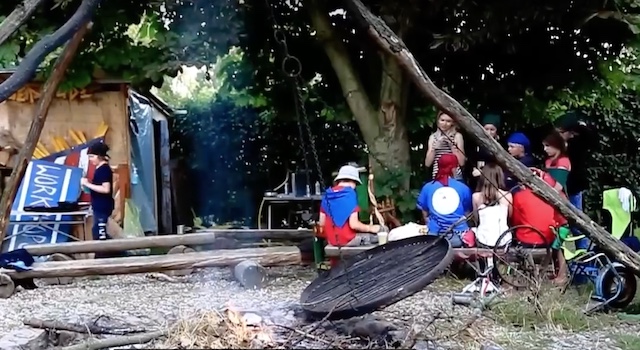 Given a church retreat or some kind of event that is good to report on, we grab camera and mic and try to capture the parts that could catch peoples' interest. It is noticeable that even the small details you put in are appreciated by many. To give you an example, linked here is one of the latest livestreams produced in Nerchau near Grimma with the help of Pastor Manuel Drechsler, the ELFK KinderCamp team and a few helping children.
Technology of course catches young peoples' interest, so computer and streaming camera are always surrounded by a group of boys and girls who want to see what's going on. We can use their interest by asking them to join our work and help making better livestreams, speaking texts in pre-production or simply helping with the whole set-up. There is plenty of work to do when it comes to a homemade multi-camera video production, and collaborating with young and motivated people is a lot of fun. The only challenge is not to forget to receive the worship's content which we need to hear just as much as our viewers. Instead I try to remind everyone that working with technology in church is nothing but consciously delivering the preaching of the Good News to others with the help of media. That goes hand in hand with careful listening and receiving the message ourselves.