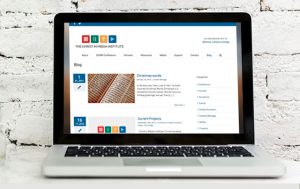 The Christ in Media Institute, empowered by the Great Commission of our Lord Jesus Christ, promotes research and education focused on employing God's gift of mass media to bring the pure Gospel message to vast audiences both in the US and abroad. Over the past several years, we have been involved with a variety of initiatives in service to this mission. Recently, we have decided to prioritize our web efforts. You may have noticed our new website design, which was launched this past October. Beginning this January, we are excited to complement the standing resources available on this site with new and frequent posts appearing here on this blog. Members of our board of directors, among others, will be authoring these posts. While we are still discussing the nature of this content, you can expect a variety of articles, reviews, editorials, how tos, and more.
This effort and the content it generates are connected to the CMI's seven core values:
Promotion of the Gospel
Use of mass media
Aiming at vast audiences
International and intercultural scope
Inter-disciplinary approach
Linking academy with industry
Constructive Purpose
We are all exited to engage with these posts and connect with you in the comments! The active conversations generated by the Gospel Outreach in Media Conference suggest that our wonderful and passionate community can support frequent discussions on all things related to the Gospel, media, and technology.
We'll be posting links to new posts on our facebook page. Like us on facebook for updates, and stay tuned for new content!
If you are interested in contributing to the CMI blog, contact Tom Kuster.