BE PART OF THE START.
WHO KNOWS WHERE IT GOES!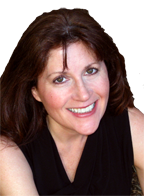 Join Jas Lonnquist
Professional screenwriter and producer
coming from California to lead us in
An Adventure in (Christian) Crowd-Writing
Together we will create the framework for a Christian TV/webisode series.
Here's how it will work:
Sunday evening, April 28,
 we will post a story premise on the Christ in Media Institute Facebook page.
Then,
Monday evening, April 29, at 7 pm Central time,
we will gather in the BLC Studio, Honsey Hall, to begin "crowd-writing" the story series.
Join us in one of these ways:
A. In person: come to the BLC Studio, Honsey Hall, on the Bethany Lutheran College campus, Mankato, MN.
OR
B. On-line: Join the session live-streamed on the www.blc.edu website. During the session, send in your ideas (we'll explain how).
AND/OR
C. Continuing the discussion: View the session during the following days on vimeo, and join in the online discussion, as the crowd-writing continues. Who knows where it goes?
Sponsored by the Christ in Media Institute at Bethany Lutheran College
This is the first event of Media Week
hosted by Bethany Lutheran College