We're happy to report that the 2017 Gospel Outreach With Media (GOWM) online conference was a resounding success. In addition to the sessions covering different facets of gospel outreach around the world, this year's event also included six special Reformation anniversary presentations. The conference was open for discussion for three weeks before closing on November 13. Here are a few statistics on conference participation:
900+ users

accessed the conference
The conference received over 

9,600 page views

Visitors came from 289 cities in the USA, and 76 cities in 35 other countries
These numbers will continue to grow as all conference sessions and discussions remain archived online at www.gowm.org.
We are quite pleased with this level of engagement—all 25 conference sessions received comments, and we noticed definite growth in the number of students participating in the discussions. The conference also received a great deal of positive anecdotal feedback. Here's what two members of our community said about GOWM 2017:
"Thank you for this global picture of the important efforts that are taking place to get the gospel message out via technology. In the first century it was the Roman roads that were vehicles for spreading the Gospel. In the 21st century, it's the cyber highways. The distribution systems are indeed in place. Generating good content remains an ongoing challenge."
"Thank you very much for the exceptional resources provided by this digital conference. I teach Film and Mass Media at Martin Luther College, and I used the event as the basis for an assignment and follow-up class discussion. The students were quick to complement the exposure this opportunity offered to a rich range of projects, talented individuals, and exciting evangelism ideas."
Missed the conference? That's okay. Again, the conference presentations remain online for reading only at www.gowm.org. If you have feedback on GOWM 2017 or would like to present a topic next year, contact executive director Tom Kuster.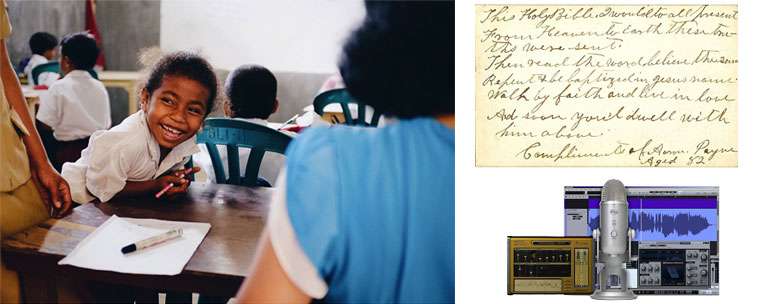 Images from 2017 GOWM Presentations